What did Donald Trump do today?
He forgot that people die from COVID-19.
Today, Dr. Anthony Fauci
appeared before a House panel
for a briefing. During his questioning period, Rep. Jim Clyburn (D-SC),
referred to a chart
showing the disparity in cases between the United States and Europe. Europe is a convenient point of comparison for the United States because it has roughly the same population size and medical infrastructure.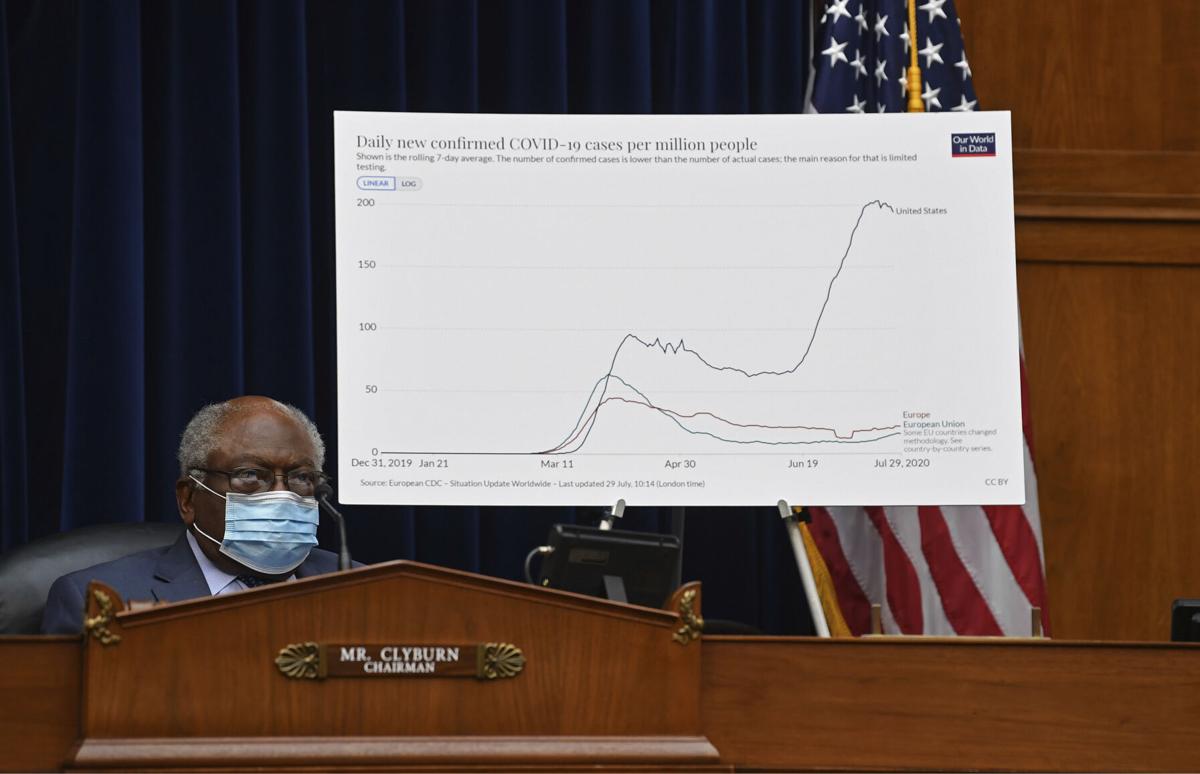 The chart was generated from
this interactive data visualizer
. Here is a recreation of Clyburn's chart. It shows daily confirmed tests for COVID-19 in the United States, and both Europe as a whole and the European Union, on a per capita basis.
Trump took offense.
But there is another way of measuring the impact of the disease, and that is by counting the number of people it kills. The difference is less pronounced because not every positive test results in a death, but the effect of Trump's constant insistence that the crisis was already over can be seen in the death toll as well.
Trump is correct that the United States is doing more testing than Europe is, though. This is for roughly the same reason that fire trucks pump more water on a burning building than they do on nearby buildings that are merely at risk of catching fire.
In places like most of Europe where carefully observed shutdowns contained the outbreak, testing is mostly precautionary and the result of contact tracing. In the United States, most cases are caught only after a person has already been ill long enough to be showing symptoms. By then, they are likely to have infected other people.
Why does this matter?
A president who can lose sight of the fact that people die from this illness is not mentally fit for the job.
Fixing problems is a better use of a president's time than yelling at people who noticed the problem.
The lives of Americans who don't need to die from this illness are more important than Donald Trump's pride.